Looking for a new GP in Melbourne? There are a few things you need to look for to find the perfect match, so read on to find out how.
On an average day in Australia, over 400,000 people make a visit to their general practitioner.
How many of those would say they have hand-picked the best GP for them?
Your GP is going to be one of the most important people in your life as they safeguard the future health of you and your family.
It's not a decision to be made on a whim. So let's take a look at how you can choose the perfect the best GP in Melbourne.
What to Look When Finding a New GP in Melbourne
There are certain features and characteristics you want to keep in mind when searching for the perfect GP. And with over 28,000 registered practitioners in Victoria alone, you need to know how to pick the right one.
We're going to run through our top tips for doing your research in just a moment, but first, let's cover some of the basics.
You want to be aware of the type of practice that you're looking for. Do you want a smaller practice that may feel more familiar? In that case, you should probably consider that the working hours may be shorter. So, if you want to have more extensive coverage hours you might look for a larger practice with more physicians available. 
Another thing to think about is the billing system of your chose general practitioner. Do you want to opt for a new GP that bulk bills so you never pay anything out of pocket? 
The main difference between bulk billing and private billing is that the appointments for bulk billing will be very quick. This might be perfect for a prescription but for any medical concerns you would want private billing.
These questions can sometimes fall by the wayside when trying to find a new primary care physician but they are crucial to your experience. Knowing that your GP shares similar values to you and your family can also be a good sign that you've chosen the right practice.  
Top Tips For Finding a GP
You already know by now that the options for a general practitioner are vast in Melbourne, so let's help you find your dream GP in no time. 
It's not as hard as you think once you take the following factors into consideration.
1. Look Local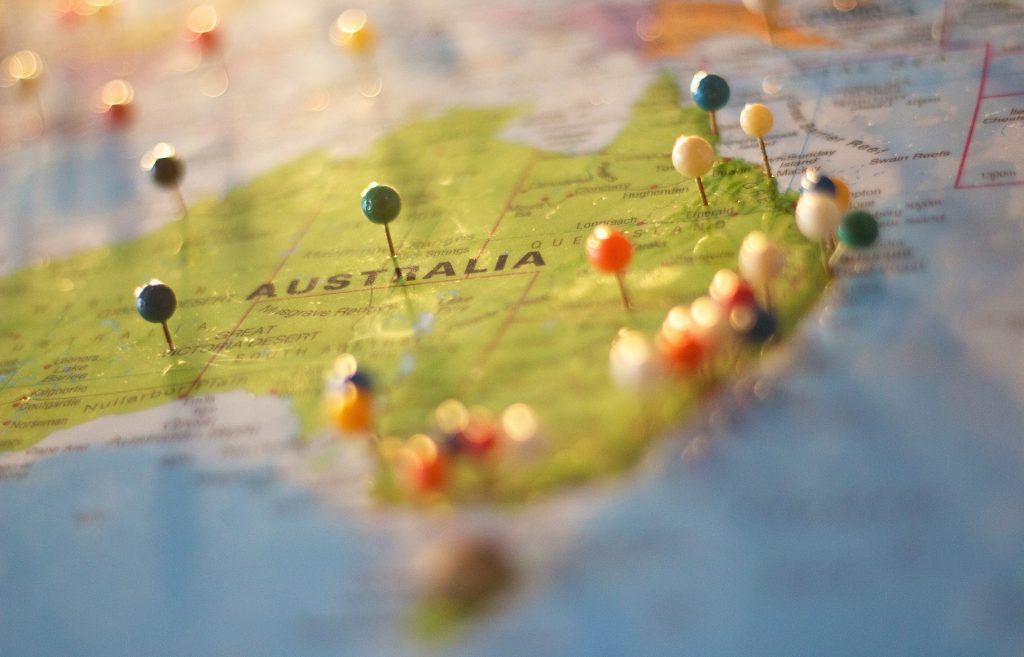 Start off by mapping out your local area to find the different GP offices that are convenient for you, for example, Melbourne CBD. You don't necessarily want the closest but you do want a practice that is accessible to you. Life is busy enough without having to drive a long way when you or a family member is unwell. 
You'll also be more likely to keep appointments or even visit for preventative care than if you have a practitioner further away. Another thing to consider is whether they offer transportation benefits under Medicare.
2. Ask Around
You are an individual with your own preferences but it can still be very useful to ask around among trusted friends and family to find out if they can recommend a GP. This is a relationship that relies heavily on trust and confidence and they might have found a GP who has proven indispensable over time.
Just make sure that you understand that persons needs and values before taking a recommendation from them. If they closely align with your own then add them to your shortlist to check out.
Online reviews play an important role in letting you know whether the GP practice is a trusted option. What do other people have to say about them?
3. Do Quality Control
There are a number of ways that you can check if your general practitioner has the quality of care that you need. Firstly, those reviews we mentioned earlier are a good place to start.
Secondly, check that your GP is registered with the Medical Board of Australia. This means they have to stay up to date on the latest practices and information. In turn, you will receive the most up to date level of care.
4. Cold Call Research
Now, you should be cutting down your shortlist by now and the next step is to cold call each practice. You can tell a lot by the general phone etiquette of the practice about how they treat new and existing patients. 
Essential questions to ask about the following:
How they fulfill repeat prescriptions
How do they let you know about test results?
What are the different ways you can book an appointment? Online, email, telephone, etc.
Do they have any process to remind you of overdue annual screening or flu shot?
These can give you an indication of whether you will like the running of the practice.
5. Keep it Personal
Your choice depends greatly on you and your needs and values. For example, cultural or language issues could come into play so make sure that the options play to your specific needs.
Perhaps you find a primary care physician that has in-depth experience with diabetes and that is why your friend has had a great experience. That's brilliant for them but you might need someone with knowledge of sports medicine. In that case, they would not be your best choice. 
The GP could be incredible in his field but you know that you need specialised care in another area.
6. Trust Your Instincts
Take everything we have discussed today into consideration when making your final choice. However, you also have to go with what just feels right. 
Make an appointment and see how you feel about the GP in person. At the end of the day, they need to put you at ease.
You should feel comfortable discussing any aspect of your health with your GP so work through our steps to find your top prospects and then simply go with your gut. 
Ready to Find Your New GP in Melbourne?
It's not a decision to be taken too lightly, as your GP will be vital to the health and happiness of your family. By deciding which factors mean the most to you, it allows you to find a GP in Melbourne that suits your needs. 
Hopefully, you now feel prepared with the information you need to discover the practitioner that makes you feel confident about the future.
Are you ready to start the search for your new primary care physician? Why not check out our team to see if one of them could be the right fit for your family.